business & Commercial services
Home >

Business & Commercial Services (BCS)
Start a Business!
BCS is Arkansas' starting point for entrepreneurs wishing to transact business in the state. Consumers can search for a unique name for their company as well as file the appropriate document types for their business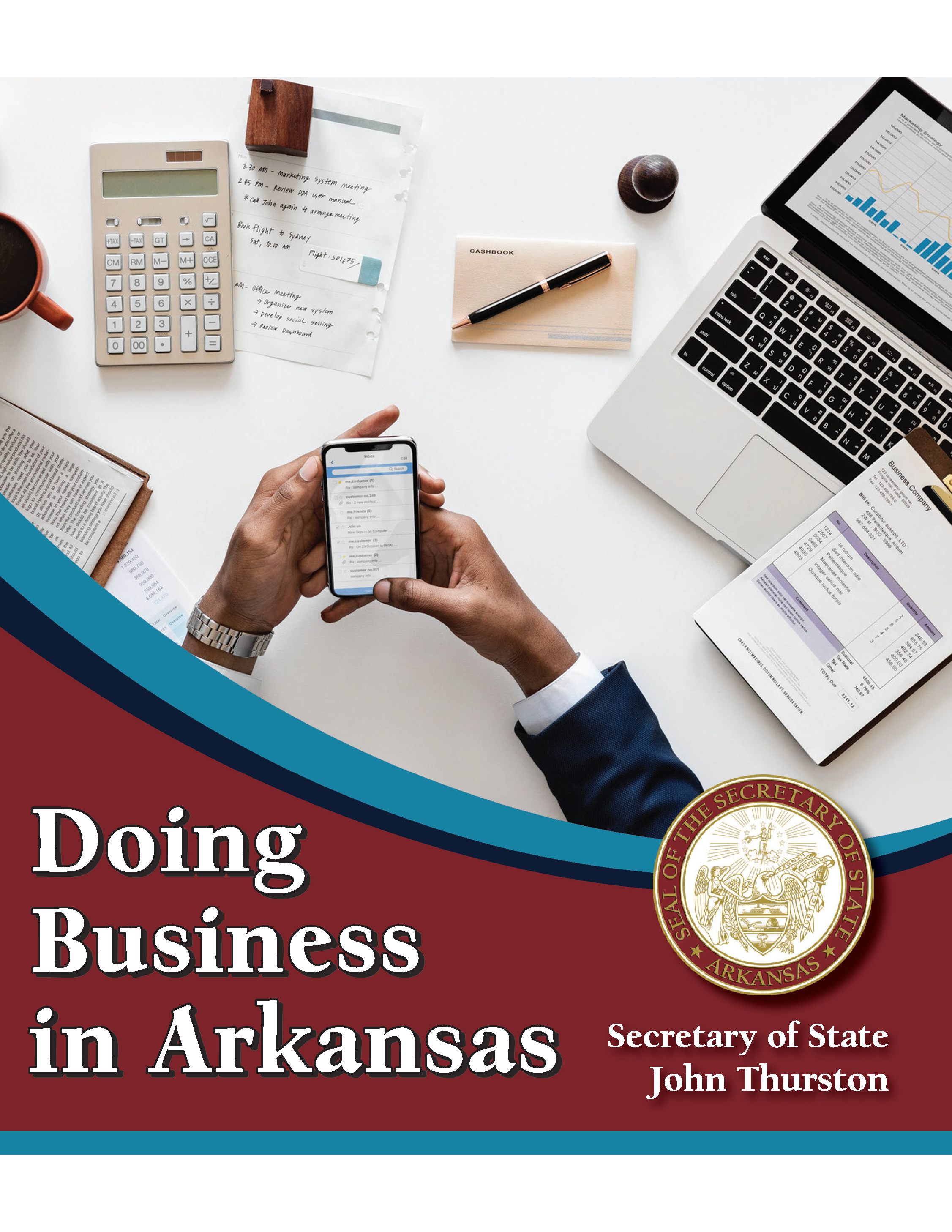 . To download a complete "Doing Business in Arkansas" guide, please click on the photo to the right.
The BCS Division also records trademarks, files notary public certifications, issues Authentication of Documents and Apostilles, and records Uniform Commercial Code (UCC) Filings.
You can reach the Business & Commercial Services (BCS) office by calling 888-233-0325 or 501-682-3409 or by e-mail at corprequest@sos.arkansas.gov. The office is located in the Victory Building at 1401 W. Capitol Avenue, Suite 250, Little Rock, AR 72201.
Our Northwest Arkansas Office is located in the Today's Bank Building at 300 North College, Suite 201F, Fayetteville, AR 72701.
PLEASE NOTE: Due to precautions regarding the ongoing coronavirus situation, the Secretary of State's Office will not be accepting walk-in visitors to their Business & Commercial Services offices in Little Rock and Fayetteville until further notice. For fastest service, please contact a corporate representative via email at corprequest@sos.arkansas.gov.
If you need to speak to a corporate representative, please call 501-682-1010 between 8:30am to 11:30am and 1:00pm to 4:00pm Monday thru Friday Central Standard Time. Thank you for your patience and understanding.