State Capitol Gift Shop
The State Capitol Gift Shop is located on the first floor of the Capitol. Offering Arkansas and Arkansas made products, the Gift Shop is open Monday thru Friday from 9:00 am until 4:00 pm. For more information call 501-682-3593.
Click here to follow the Arkansas Capitol Gift Shop on Facebook.
2020 Capitol Christmas Ornament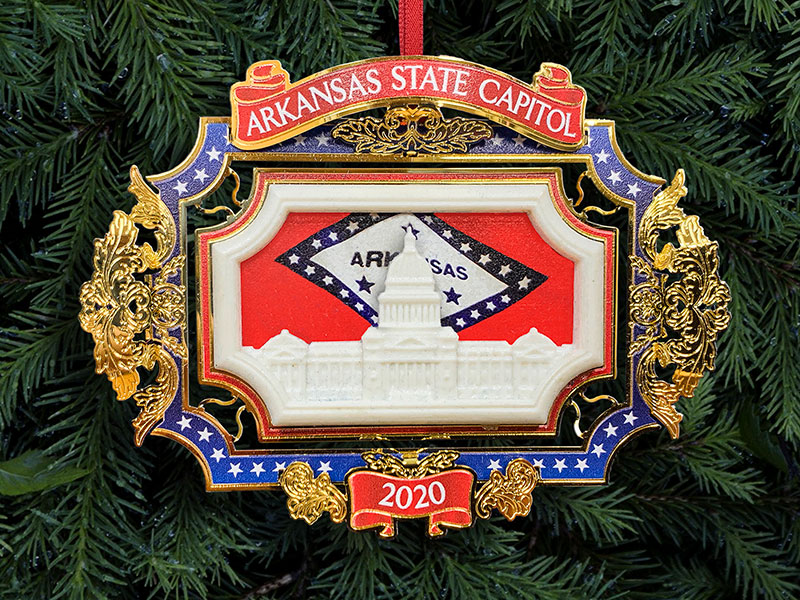 The 2020 Arkansas state Capitol ornament is a timeless addition to your collection. Featuring the state flag and the historic neoclassical building itself cast in resin, it will surely add a touch of beauty and state pride to your tree.
(Ornaments from previous years available as well)